Migrating files to SharePoint Online has never been easier.
NEWSLETTER
8/7/2020
Status: available now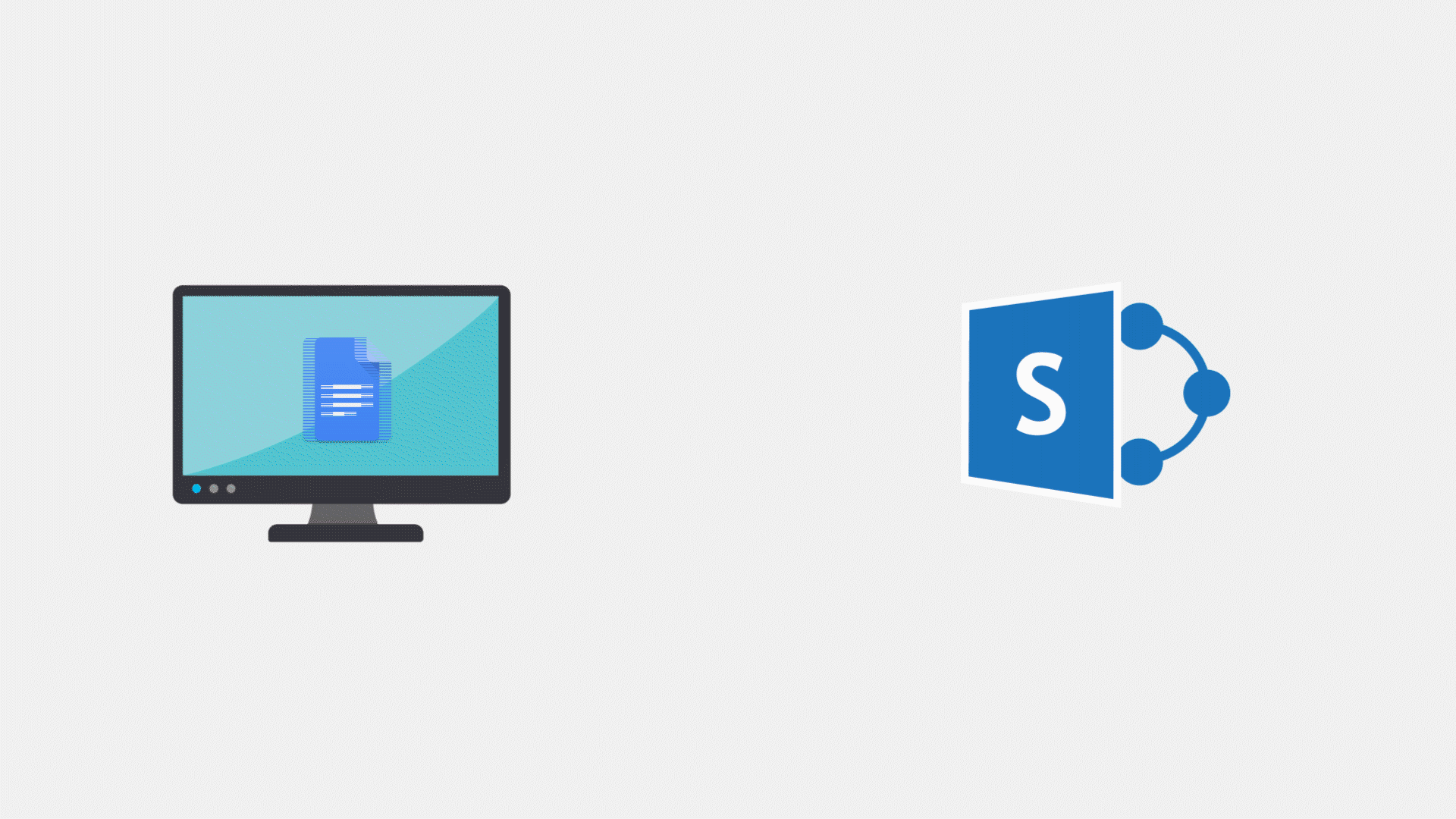 Microsoft's file Migration Tools
Migrating files to SharePoint Online can be a very complicated and time-consuming process, Microsoft has a few free options for you to use to keep the experience as quick and organized as possible.
The veteran of these programs is the SharePoint Migration Tool. This tool may have SharePoint in the name, but its usefulness reaches far beyond one application. Migration Manager is the newer more modern experience but is limited to your internet speed and is usually used for smaller jobs. The most recent option called Mover, was once a third-party app mainly geared towards migrating files from outside sources such as Dropbox, Google Drive, and box. Now that Microsoft has taken the app under its wing, it's more compatible with 365 than ever. Depending on your migration needs, these tools might be sufficient to move your files online.
The SharePoint Migration Tool (SPMT)
The SharePoint Migration Tool allows [Valarie T1] users to move content from local file shares or SharePoint installations to Online and between apps including OneDrive, Teams and SharePoint. This tool is designed to be used for migrations ranging from the smallest set of files to a large-scale enterprise migration. It has several features to help optimize the migration process including a planning and assessment scan, which assesses the contents of your SharePoint Server to help identify any issues with the data you plan to migrate to SharePoint in Microsoft 365.
After the SharePoint Migration Tool is downloaded and installed, it will walk you through selecting the content from its current location and setting the desired destination. You can set up these migrations in bulk or in smaller intervals for any scheduled time and date, the benefit of migrating in increments is the project can be realized quicker than if the whole job were migrated and deployed at once. Also, bugs are easier to find and correct in a small component than in a large system. This reduces the project's risk and inconvenience to users.
SPMT lets you migrate content to SharePoint and OneDrive from the following locations:
-SharePoint Server 2016 -SharePoint Server 2013
-SharePoint Foundation 2013 -SharePoint Server 2010
-SharePoint Foundation 2010 -Network and local file shares
SharePoint Migration Manager
SharePoint Migration Manager is a web-based app designed for transferring content from local files shares to SharePoint Online. With it you can monitor progress across all agents and access reports from one central location. Similar to SPMT, it has the ability to set up incremental migrations for any set time or date. This process is based around managing multiple users. It includes several features to help with this task such as, specifying global or task level settings, viewing all-up task progress at a glance and download summary and task-level reports to keep tabs on productivity. All of this may sound a bit daunting to set up, but the program will guide you through the setup of your agents and the creation of your tasks.
Because this tool is run from the SharePoint Admin Center, you must be a global admin or OneDrive/SharePoint admin to the Microsoft 365 tenant where you want to migrate your content. You will create tasks by entering the URL of the network file share where the content currently resides (your source) and the URL of the SharePoint site where you are migrating your content (your destination). Migration Manager does the rest. However, many tasks you create, Migration Manager will automatically distribute the tasks across all the connected agents.
Mover
Mover is the newest tool for Global or SharePoint Admins to migrate files from third-party technologies. This web-hosted app allows files to copy from one place to another without any need for downloading of programs or installations. It is primarily used for migration to SharePoint Online from external sources such as Dropbox, Google Drive, and box. Mover contains a pre-migration scan which identifies how many users own data the volume of content to be moved and helps identify any problematic files/folders before you begin.
File migration limitations are user based. Each user is defined by a unique source and destination pairing. If all files for one user are migrated to the same destination, this is considered to be one user migration. If all files for one user are migrated to two destinations, this is considered to be two user migrations. Data for up to 5 users can be transferred simultaneously.
Learn more
https://docs.microsoft.com/en-us/sharepointmigration/how-to-use-the-sharepoint-migration-tool
https://docs.microsoft.com/en-us/sharepointmigration/mm-get-started
https://docs.microsoft.com/en-us/sharepointmigration/mover-plan-migration